News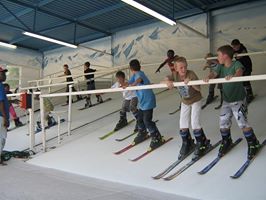 WORLD SNOW DAY 25th Jan 2015 at Tiffindell HQ
WORLD SNOW DAY 25th Jan 2015 at Tiffindell HQ, 74 Bond Street Ferndale.

Come an enjoy all the fun of skiing, snowboarding and bumboarding on our ski slopes for
only R50 per person.
It promises to be a fun family day for the kids (& big Kids) with Skiing , Snowboarding and Bumboarding.
Bring and Braai or bring a picnic.

Sunday 25th Jan from 2pm – 5pm (Please RSVP on 011 781 6528 - limited numbers)

Special - Good skiers may have a go on The Power Carver for an additional R50.

There will be a prize for the fastest racer through the Slalom 2 racing course.

For details see www.world-snow-day.com (South Africa).

TIFFINDELL SPECIAL -
Book your Tiffindell Ski Holiday at the event and get last years prices!


Reported on 2015-01-24 by