News
Tiffindell is open for Summer
Mountain Bike Excursions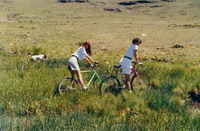 Perfect for the whole family, our recreational mountain bikes are the best way for you to explore the areas surrounding Tiffindell. Take in the spectacular Eastern Cape Highland views on guided or unguided excursions. Ride up to the McDhui ridge, take the contour road or free wheel down to our own National heritage village, Rhodes. We can arrange a pickup to transfer your group back to the comfort of your Tiffindell chalet.
Grass Skiing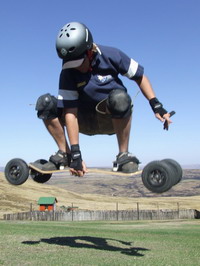 Snow need not thwart you from becoming an adept skier! Grass skiing was originally developed as a training method for alpine skiing. Today it is enjoyed by proficient and novice skiing enthusiasts who want to perfect the thrill of this fun sport.
Mountain Boarding
If you enjoy a slightly more extreme activity, Mountain Boarding is for you. Developed as the summer counterpart to snowboarding we will have you shredding the slopes in no time.
Fly Fishing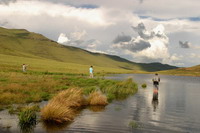 Dams, weirs and the Bell River are the fishing grounds for the Wild Trout Association's catchment (catch & release).
The rainbow and brown trout grow bigger here due to the cold climate and prime trophy fish are to be caught. Our skilled guides can take you from novice to fisherman in a few days. Skilled fly fishermen use Tiffindell as a base for finding the best spots before the annual Bells Trout fishing contest. You may even catch a Loch Ness monster (recent catches include a 10lb rainbow in Loch Ness dam).
Hiking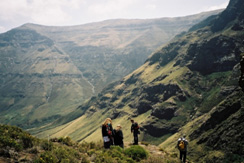 BEN MCDHUI, TELE FALLS & MUCH MORE
Tiffindell's hiking trails wind around Ben Mcdhui, the highest peak in the Cape Province so the views are spectacular. You can expect to see resplendent waterfalls (Tele-Falls), sparkling streams, alpine flora and fauna, rock art, caves, swimming holes and picturesque resting spots.

Reported on 2015-01-01 by Reservations